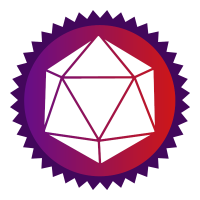 Moin, herzlich Willkommen bei unserem kleinen Dungeons and Dragons Pen and Paper Podcast.
In dieser Folge von "Sagen aus Bahator" versuchen die Helden aus der Stadt zu entkommen doch die Elfen-Matriarchin ist nicht das einzige Problem was sich den Helden in den Weg stellt.
Aktuell spielen wir unsere DnD 5E Kampagne "Sagen aus Bahator" meistens Donnerstags ab 19:30 Uhr auf meinem Twitch Kanal twitch.tv/grziwatzki. Diese wird immer Samstags/Sonntags nach den jeweiligen Streams als Podcast unter bahator.podbean.com zur Verfügung gestellt.
Kommt auch in unseren Discord: https://discord.gg/Tke4aEy
Musikhinweise:
The Killing Joke by Savfk | https://www.youtube.com/savfkmusic
Sea Of Thieves by Serge Narcissoff | https://soundcloud.com/sergenarcissoff
Unsafe Roads by Alexander Nakarada | https://www.serpentsoundstudios.com
Ancient Trials by VGM Mark H | https://soundcloud.com/user-656562764
Augury by PeriTune | http://peritune.com
Night In A Frozen Forest by WombatNoisesAudio | https://soundcloud.com/user-734462061
You're Going Home by WombatNoisesAudio | https://soundcloud.com/user-734462061
The End Of The World by Tristan Lohengrin | https://www.tristanlohengrin.com
Mairi Bhan Og by Tristan Lohengrin | https://www.tristanlohengrin.com
The Great Battle by Alexander Nakarada | https://www.serpentsoundstudios.com
The Decisive Battle by Keys of Moon | https://soundcloud.com/keysofmoon
Dragon Slayer by 魔界Symphony | https://soundcloud.com/makai-symphony
Legends by Alexander Nakarada | https://www.serpentsoundstudios.com
Endless Storm by 魔界Symphony | https://soundcloud.com/makai-symphony
The Colossal Enemy by 魔界Symphony | https://soundcloud.com/makai-symphony
Music promoted by https://www.free-stock-music.com
Attribution 4.0 International (CC BY 4.0)
https://creativecommons.org/licenses/by/4.0/