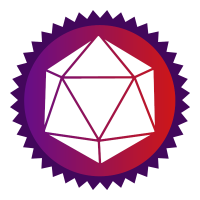 Moin, herzlich Willkommen bei unserem kleinen Dungeons and Dragons Pen and Paper Podcast.
In dieser Folge von "Sagen aus Bahator" suchen die Helden mit Farida nach Hinweisen auf das mechanische Herz von Al'Hazred. Außerdem nehmen sie an der "Verhandlung" gegen den Propheten der geflügelten Schlange teil.
Aktuell spielen wir unsere DnD 5E Kampagne "Sagen aus Bahator" meistens Donnerstags ab 19:30 Uhr auf meinem Twitch Kanal twitch.tv/grziwatzki. Diese wird immer Samstags/Sonntags nach den jeweiligen Streams als Podcast unter bahator.podbean.com zur Verfügung gestellt.
Kommt auch in unseren Discord: https://discord.gg/Tke4aEy
Musikhinweise:
The Killing Joke by Savfk | https://www.youtube.com/savfkmusic
Sea Of Thieves by Serge Narcissoff | https://soundcloud.com/sergenarcissoff
Unsafe Roads by Alexander Nakarada | https://www.serpentsoundstudios.com
Ancient Trials by VGM Mark H | https://soundcloud.com/user-656562764
Augury by PeriTune | http://peritune.com
Night In A Frozen Forest by WombatNoisesAudio | https://soundcloud.com/user-734462061
You're Going Home by WombatNoisesAudio | https://soundcloud.com/user-734462061
The End Of The World by Tristan Lohengrin | https://www.tristanlohengrin.com
Mairi Bhan Og by Tristan Lohengrin | https://www.tristanlohengrin.com
The Great Battle by Alexander Nakarada | https://www.serpentsoundstudios.com
The Decisive Battle by Keys of Moon | https://soundcloud.com/keysofmoon
Dragon Slayer by 魔界Symphony | https://soundcloud.com/makai-symphony
Legends by Alexander Nakarada | https://www.serpentsoundstudios.com
Endless Storm by 魔界Symphony | https://soundcloud.com/makai-symphony
The Colossal Enemy by 魔界Symphony | https://soundcloud.com/makai-symphony
Music promoted by https://www.free-stock-music.com
Attribution 4.0 International (CC BY 4.0)
https://creativecommons.org/licenses/by/4.0/